Our History
The Tushman family established Orleans over four generations ago in 1936, as a poultry distributing and processing company on Orleans Street in the historic Eastern Market area of Detroit, Michigan. Orleans importing and trading division began in 1957 bringing in boneless beef products from Australia and New Zealand and distributing to local supermarket chains. Shortly after, the business grew from buying 10 cases for local distribution to importing thousands of containers of meat each year for distribution throughout the U.S.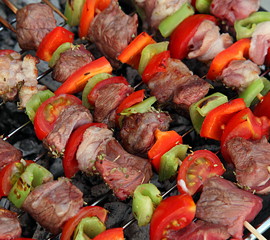 Orleans made many major additions over the years:
In 1987, Orleans and Regal Foods Corporation went in on a joint venture to form Sherwood Foods Distributors. Sherwood has since become the largest independent wholesale food distributor in the United States, selling a variety of fresh and frozen food products to processors, supermarkets and further distributors.
In 1990, Orleans added a domestic product trading division, offering prices on a wide range of domestic products including beef, chicken, turkey, lamb and pork products.
In 1995, Orleans added a lamb, mutton, and goat trading division to service our customers fresh and frozen meat needs. We developed this business to become one of the leaders in this industry. We carry our own brand, King's Pride Lamb, as well as several other top industry name brands. Currently, Orleans services many types of companies with our products such as distributors, processors, and traders.
In 2000, Orleans added a pet food trading division. We are supplying several major pet food manufacturers throughout the country. We are handling beef, lamb, pork, and poultry items.
In 2005, Orleans acquired Century International Trading. Century's multiple decade trading and customer service expertise further expanded our reach.
Also in 2005, we entered into an arrangement with Matt Murphy of Murphy Imports. Murphy Imports focuses on traditional Asian Trade items throughout the United States.
Beginning in 2017, Orleans entered into multiple marketing arrangements to represent different domestic processing facilities. We are able to offer a full line of domestic products chilled and frozen.
In 2018, we have formed a Joint Venture with RAMAX, LLC, under the banner of ROI. Orleans has since expanded trading operations to exporting from the United States as well as various other countries to several major ports around the world.
In 2020, we added Taurus Foods, a division focused on trading of manufacturing raw materials of Beef, Pork and Poultry.
In 2021, we added Richard Abeles of Abeles Best in Beef, a division specializing in high quality Certified Angus Beef (CAB), Prime grade and various other cuts of beef.