Orleans International Corporate Headquarters

Orleans International, Inc.
30600 Northwestern Highway
Suite 300
Farmington Hills, MI 48334
Phone: 248-855-5556
Fax: 248-855-5668

Century International Division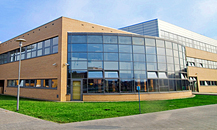 Century International
21 Yost Blvd.
Suite 501
Pittsburgh, PA 15221
Phone: 412-823-3400
Fax: 412-829-7240

Our Officers
President/CEO: Earl Tushman
Vice President/Secretary: Larry Tushman
Vice President/Director of Operations: Reed Tushman
Vice President/Director of Logistics: Marc Tushman
Senior Vice President: Steve Sanger
Controller: Beth Ehrlich

Terms and Conditions of Sales
Orleans is not responsible for any supplier, production, or vessel delays. Sales Confirmation unit counts are approximate. If the products are not cleared by the USDA, there shall be no sale.
All claims must be submitted in writing upon delivery, and while full case count is intact. Fat Claims will be settled under the North American Guidelines 2012 and must be approved by Orleans.
Upon acceptance of this product, the customer agrees that any and all other claims not covered by the above Terms and Conditions must be asserted in writing within one year.
If there are customer requested delays of release or delivery that extend beyond our allotted free time at the storage facility, Orleans will charge a holding fee covering our storage and interest expenses.
To the extent any terms of the Purchase Order conflict with such Terms and Conditions, they are rejected and our terrms shall control.